We all love a long gaming session, and we know that if you want to reach top ranks or get that 100% completed trophy, that means grinding until you get it. All-night gaming is always fun, but it can wreak havoc on your body, your mind, and your overall health. 
Keep your energy levels up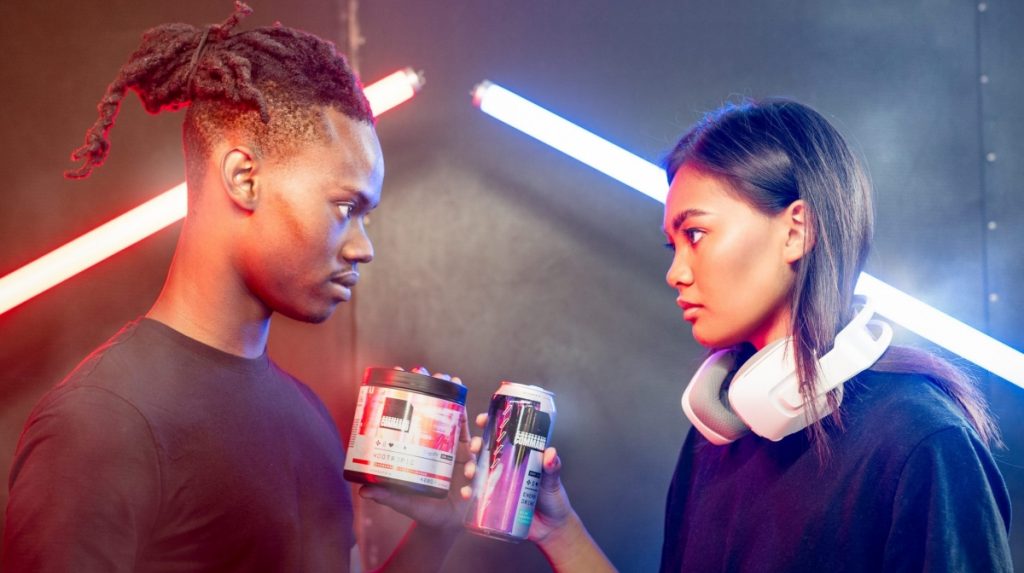 A long gaming session is exactly that – long. So, you're going to need to keep your energy levels up throughout to make sure you're getting the most out of your grind. My first piece of advice would, of course, be to take regular breaks and get a good night's sleep. But let's be honest, we both know you're not going to do that.  
Thankfully, you don't need to resort to sugary energy drinks that are going to leave you crashing down from your high an hour later. With Command's energy drink cans and Nootropic tubs, you can have that all-needed energy boost without the drawbacks.  
Keep flexible 
Especially if you're a PC gamer, keeping your wrists in good health is essential. Extended gaming sessions can lead to wrist strain that can have real complications later in life. Throughout your session make sure you're taking the time to stretch those wrists back and forth and if they start to feel sore, stop.  
The way you grip your mouse can also be a big factor when it comes to wrist health. Too much wrist aiming can be damaging (and less effective) so it's usually a good idea to try and improve your arm/ finger movements. This way you'll be able to rest your wrist and improve your aim.  
Don't go hungry and don't drop rounds 

We've all been there; the squad is calling for another game, but you need to go cook dinner because your stomach rumbles are loud enough to make it into team voice chat. But going to make food means you're going to have to miss this next game – and nobody wants that.  
Well, thanks to our new Self Revive meal replacement shakes you can keep hunger at bay without missing out on any of the grind. Our shakes come packed with protein, fibre, and plenty of vitamins and minerals to keep you in top gaming shape. And it comes in two delicious flavours (so far); Chocolate Chip and Cereal Milk.   
Perfect your setup 
There's no way you'll be able to play well, let alone play for an extended session if your setup is lacking. Getting a supportive gaming chair and solid desk is well worth the investment – trust me. Not only will it feel more comfortable, but it will also help make sure you don't suffer any back or neck strain from poor posture.