Another month has gone by without any news on GTA6 (despite Rockstar announcing plenty of other stuff), and without us getting our hands on a PS5. But that's not all that's happened in the world of gaming. In fact, May turned out to be a pretty jam-packed month in the gaming world. With new game releases, big esports news, and some delicious new Command products hitting the virtual shelves, here's our roundup of the best of May. 
Resident Evil Village
The start of this month saw the release of the hotly anticipated Resident Evil Village. Granted, a big part of the hype was all around the one, the only, Lady Dimitrescu (or Tall Vampire Lady as she's more widely known), but the game itself is still worth the attention. Carrying on the story of Ethan Winters, the latest installment in the Resident Evil series is filled with all the expected thrills and chills that you'd want from a horror game. And there's one moment especially that seemed to stick in everyone's mind – if you know, you know. 
Big Brother Clubs
In the online world, May saw the return of Miniminter's Big Brother Clubs series – this time with a special "Man of the Match" award sponsored by the coolest folks in gaming – us. Every week, he gathers a bunch of awesome YouTubers to play a game of FIFA. And every week, the public get to vote for who they want to kick off the show, until there's only one player left. The lucky last man standing gets his hands on £50k and of, course, bragging rights. 
Overwatch 2 5v5
Shockwaves were sent through the OWL community this month as it was announced that the upcoming Overwatch 2 PvP mode would only be 5v5, eliminating one of the Tank roles from the game. Safe to say, this was met with mixed reactions from fans. Some were excited to see the game become more streamlined and easier to follow, while others lamented the loss of a role and worried for the pros whose careers were built around this. The switch from 6v6 to 5v5 does bring OWL more in line with other similar esports titles though. But we still don't have a release date for Overwatch 2, so we'll have to keep on waiting to see how it turns out. 
Biomutant
May also saw the release of Biomutant, a much-anticipated title releasing across PS4, PC, and Xbox One – with the PS5 and Xbox Series X versions coming at a later date. A rarity in the gaming industry, the team behind Biomutant always said the game would release "when it's ready" – refreshing considering the growing normality of grinding to get games out before they're done (looking at your Cyberpunk 2077). And while initial reviews didn't seem too positive, the chance to play a genetically modified critter meant fans' excitement wasn't dampened too much. 
Valorant's New Game Mode: Replication
Valorant's new season kicked off with a new map and a new game mode. Sadly, the chaos that was Escalation was put to one side for a while, but we now know they'll be rotating between the different game modes. In it's place, they introduced a new kind of chaos in Replication. In this new game mode, each team all plays the same character meaning you have what seems like endless blinds depending on character selection. The best games I've played of this new mode though, is when both teams are playing the same character. I've seen 10 Sage's use their walls to make a fighting ring, and reached maximum confusion when all the Raze players sent their Boombots into the game at the same time.  
Sour Apple and Citrus Cans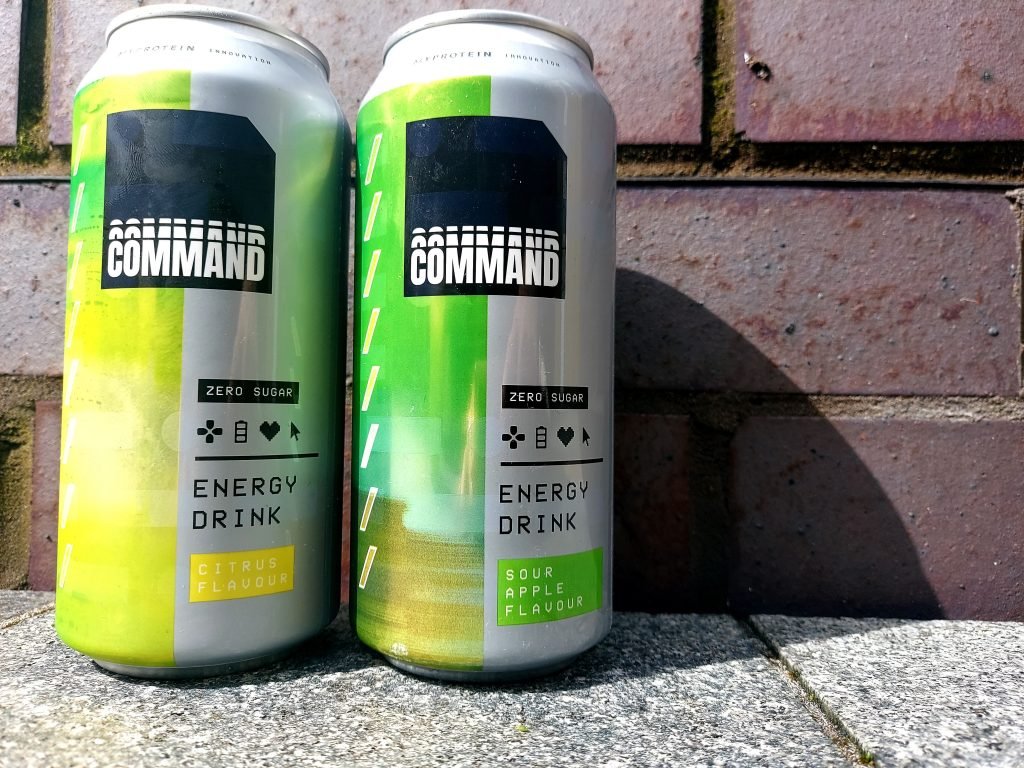 This month also saw the release of our latest products – our Sour Apple and Citrus energy drink cans! We know you guys are chomping at the bit for more flavours and we're always working hard behind the scenes trying out new products for you all. Which means we try the good, the bad, and everything in between. But, of course, only the very best make their way to your shopping carts! And we're so hyped for you to try the new Sour Apple and Citrus cans. Plus, we have some really exciting stuff in the pipeline, coming your way very soon. 
What was your gaming highlight from May? Head over to our Discord server to share it with the community and follow us on Twitter for more updates.